Derrick D. Phillips, M.D.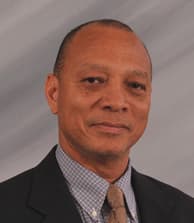 Additional Patient Reviews
To view more patient reviews and ratings for Dr. Phillips, please click below.
Joint Replacement, Ankle, Foot, Hip, Knee, Shoulder, Sports Injuries, Trauma
Derrick D. Phillips, M.D., is a native of Georgia and a board-certified orthopaedic surgeon who offers surgical and nonsurgical care, specializing in joint replacement, arthroscopy, fracture care, and pain injections.
While undergoing residency training at the University of Cincinnati College of Medicine, Dr. Phillips was given the distinction of "Resident of the Year." He has given numerous presentations at professional meetings, was published in Journal of Hand Surgery, and is a member of Who's Who in Health and Medical Services. Currently, Dr. Phillips is on staff at North Coliseum Hospital, Houston Medical Center, and Perry Hospital.
Dr. Phillips enjoys bicycling, exercising, going to concerts and health spas, running, and amateur sports. He is also a participant in Spartan Spirit obstacle course events.
Patient Reviews

"He was a life saver for me . Went two days befeore I could get surgeon to tske care of me. Thank you Dr. Phillip. I will forever be grateful to you ."
About

Education & Training

Bachelor of Science in Biology: Georgia State University, Atlanta, GA
Doctor of Medicine: Medical College of Georgia, Augusta, GA
Rotating Surgical Internship: University of Cincinnati College of Medicine, Cincinnati, OH
Orthopaedic Surgery Residency: University of Cincinnati College of Medicine, Cincinnati, OH

Certifications

Board Certification: American Board of Orthopaedic Surgery

Professional Associations

American Academy of Orthopaedic Surgeons
American Medical Association
Medical Association of Georgia
National Board of Medical Examiners
National Medical Association

Team Affiliations

Fort Valley State University
Houston County High Schools

Hospital Affiliations

Houston Medical Center
Coliseum Medical Center
Coliseum Northside Hospital
Locations