---
Diana Hamlin, CPA, CGMA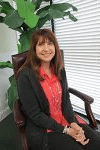 Diana L. Hamlin is the Controller of Middle Georgia Orthopaedics. Diana joined MGO 7 years ago. She has over 25 years of progressive experience in accounting, human resources and financial management.
Diana is a member of the American Institute of Certified Public Accountants (AICPA), Georgia Society of CPA's, the Health Financial Managers Association and the GA HFMA.
Diana brings a wealth of knowledge to MGO with her years of experience working in public accounting and private practice. In her spare time, Diana enjoys spending time with her sons, cooking, reading and antique shopping.
---
Cyndi Wright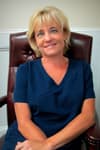 Cyndi Wright, Director of Quality and Information Systems, has been a member of the MGO team for over ten years. She has 28 years of healthcare experience. She began as a transcriptionist and was soon promoted to Transcription Manager. Over the years, she has obtained a vast amount of knowledge in practice management programs and has helped launch MGO's Electronic Medical Record (EMR). Cyndi oversees reporting of quality measures for the practice and carries additional titles of Compliance Officer, as well as liaison to their IT vendor.
Cyndi is very outgoing and energetic. She loves spending time with her husband of 20 years and three boys. She believes all things are possible through the Lord and is a faithful follower.
---
Joanna Felton, CWCP, MPWCP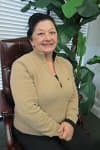 Joanna serves as the Workers' Compensation Coordinator for Middle Georgia Orthopaedics and is certified by the Georgia State Board of Workers' Compensation. She holds Medical Providers Workers' Compensation Professional credentials. She has been a licensed adjuster for over 8 years and dedicates herself to the collaborative process that facilitates recommended treatment plans to assure the appropriate medical care is provided to those injured on the job.
Joanna involves herself in many community activities and volunteers wherever she can. She enjoys sports, music and spending time with her family.
---
Casey Fordham R.T, (R) MR, ARRT, Director of Radiology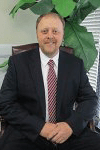 Casey is a thirteen year veteran in the field of radiology and graduated with honors from The Heart of Georgia Technical College in 2000. He is registered by the American Registry of Radiologic Technology in radiography and magnetic resonance imaging (MRI).
Casey has been instrumental in the development and management of our MRI, CT, and Bone Density programs here at MGO. He also serves as our Picture Archiving and Communication System (PACS) administrator while overseeing daily activity in radiology.
Casey is married and is Dad to four beautiful daughters who are the apple of his eye. He is a member at Cross Point Baptist Church, and enjoys spending time with his family, playing sports, and playing cards with his 99 year old grandfather.