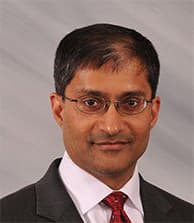 Additional Patient Reviews
To view more patient reviews and ratings for Dr. Banit, please click below.
Back, Neck, Spine
Daxes M. Banit, M.D., is a board-certified and fellowship-trained spine surgeon who specializes in the treatment of injuries and conditions of the back, neck, and spine.
Dr. Banit attended Emory University for his undergraduate training and received his medical degree from Duke University School of Medicine. He underwent his surgical internship and research fellowship at Vanderbilt University Medical Center and had residency training in orthopaedic surgery at University of Kentucky Medical Center. Dr. Banit then chose to undergo a spine fellowship in Charlotte, North Carolina, to receive additional specialty training.
Dr. Banit has been published in Spine, an international, peer-reviewed journal. Click here to see other articles and publications by Dr. Banit.
Patient Reviews

"I have been a patient of Dr. Banits for several years. He and His staff are very professional yet straightforward. I always enjoy the visits. "
About

Education & Training

Bachelor of Science in Biology: Emory University, Atlanta, GA
Doctor of Medicine: Duke University School of Medicine, Durham, NC
General Surgery Internship: Vanderbilt University Medical Center, Nashville, TN
Orthopaedics Preliminary Internship: University of Kentucky Medical Center, Lexington, KY
Orthopaedic Surgery Residency: University of Kentucky Medical Center, Lexington, KY
Research Fellowship: Vanderbilt University Medical Center, Nashville, TN
Spine Fellowship: Charlotte Orthopaedic Specialist, Charlotte, NC

Certifications

Board Certification: American Board of Orthopaedic Surgery

Professional Associations

American Academy of Orthopaedic Surgeons
American Medical Association
Anderson County Medical Society
North American Spine Society
South Carolina Medical Association
Spine Intervention Society
Locations

Telephone:

(478) 953-4563

Telephone:

(478) 953-4563
News